AlleHealth is a plug-and-play allergy disease management service provider. AlleHealth works with health clinics to implement an allergy disease management program within their practice. Their goal is to work with healthcare providers to bring allergy testing and treatment to their patients who need it most, effectively helping the community and providing an additional revenue stream to the health clinic.
The AKA Integrated Marketing team developed a new brand strategy and visual identity for AlleHealth to position them as a trusted allergy service provider and engage prospective customers. We concepted a new captivating and clean brand design that was implemented across various collateral material, a sales presentation deck, and social media.
We helped to convey their value proposition in a unique way by creating a short, engaging company explainer video to share with prospective health clinics.
Video
Brochure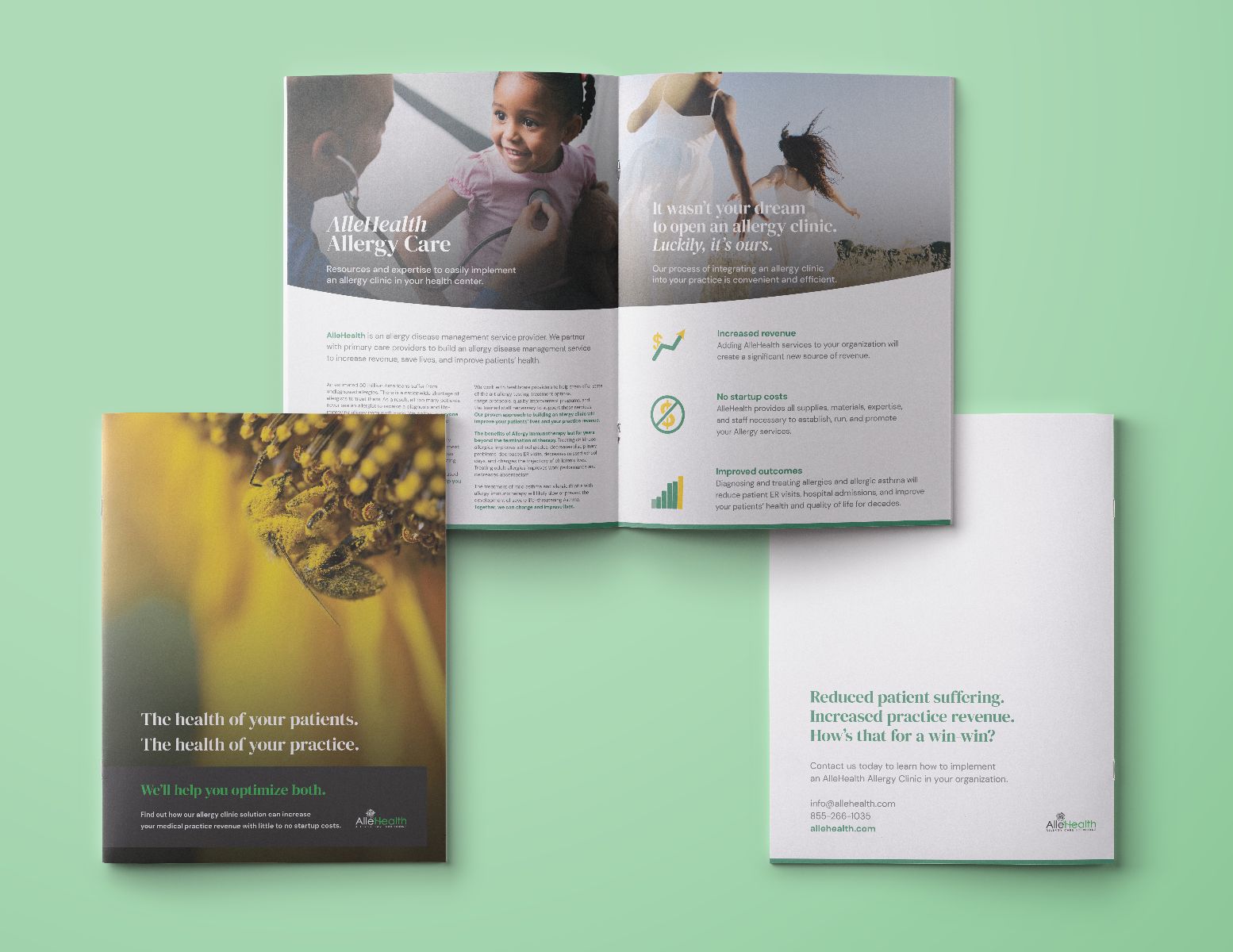 Social Media